CarnEvil T-Shirts and Tattoos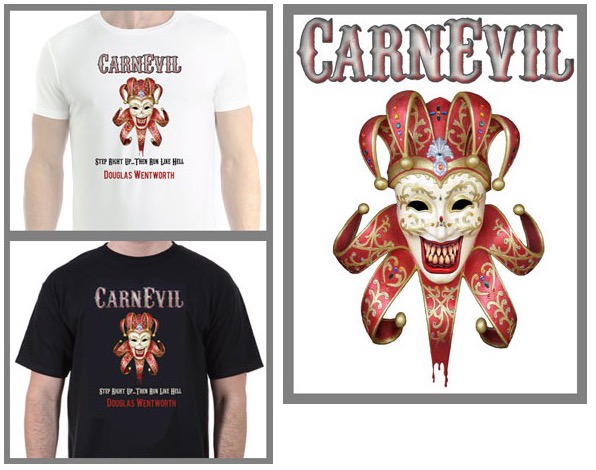 CarnEvil T-Shirts are high-quality cotton and feature full-color graphics.
CarnEvil Temporary Tattoos are vibrant, full color tattoos that apply easily with water. Kid safe and manufactured with FDA approved ingredients.  Tattoo is 3" x 4".
Please email dw@douglaswentworth.com for prices and availability.
Trackback from your site.