Do humans have the right to inhabit (and ruin?) another planet?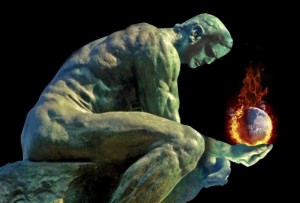 In STRANDED, human qualities such as greed and hatred eventually lead to an Earth doomed by nuclear war. Six escaping astronauts, carrying their passengers, a database of stranded (digitized) humans, head for a habitable planet in hopes of resurrecting the human race. 
But someone on board feels that humans have no right to seed another planet with their destructive traits, and that person begins to systematically kill fellow crewmembers and delete the strands, hoping to extinguish the human race. Chief Scientific Officer Sandra Hapgood must race against time to save herself, the remaining strands, and the future of humanity. 
Trackback from your site.